Our facility is geared towards local landscape contractors and tree surgeons. We can accept larger consignments provided they are clean and free from contamination.
Our Environment Agency permit number is EPR/QP3190.
Accepted waste includes:
02 01 03 plant tissue waste (typically from domestic gardens)
02 01 07 waste from forestry
03 01 01 waste bark and cork
03 01 05 sawdust or shavings from untreated timber
03 03 01 waste bark and wood
19 12 01 paper and cardboard not containing non- biodegradable elements
19 12 07 wood other than mentioned in 19 12 06
20 02 01 biodegradable waste (typically from commercial or public sites)
17 02 01 grade B or C waste wood e.g fence panels and decking*
15 01 03 grade A waste wood e.g untreated panels and packaging*
Wastes marked * are accepted under our T6 exemption EPR/WF0235/QP/A001
The 6 digit codes above are their EWC codes.
The Environment Agency will be withdrawing Regulatory Position Statement 250 (RPS250), meaning that potentially hazardous waste wood from pre-2007 buildings (listed below) can no longer be moved and processed as non-hazardous in England. The wastes listed below are considered potentially hazardous by the Wood Recyclers Association (WRA) and we do NOT accept them. 
 Barge Boards
External Fascia
Soffit Boards
External Joinery
External Doors
Roof Timber
Tiling Cladding
Tiling Battens
Timber Frames
Timber Joists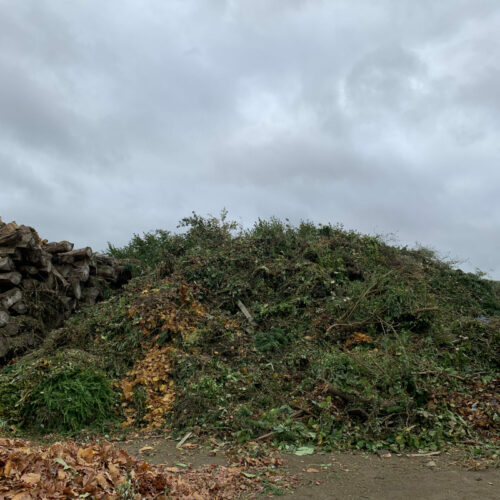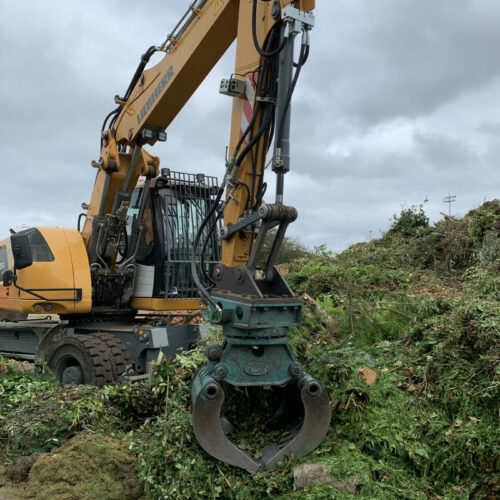 If contaminants are brought on site, you will be asked to take them away with you or if left, a contamination fee will be charged.
Contaminants include:
We cannot process tree stumps >30cm in diameter. All suitable waste is recycled to make useful products; either shredded or chipped on site to produce compost for use on our farm or biomass woodchip for fuel.
If it's your first time visiting, the best thing is to come as a casual customer during normal working hours. Provided your waste is biodegradable green waste and free of contamination, you will be able to tip, and pay the gate fee in cash or by card. In return you will get a waste transfer note and VAT receipt.
If you intend using our facility on an ongoing basis, you'll probably find it more convenient to become a member. As a member you will have unrestricted access and a faster turnaround thanks to our automated entry and recording system, and an annual 'season ticket' waste transfer note. To be accepted as a member, we need sight of your current waste carrier's licence, which can be obtained for free in minutes from the gov.uk website. You will be invoiced monthly based on the record of your visits.